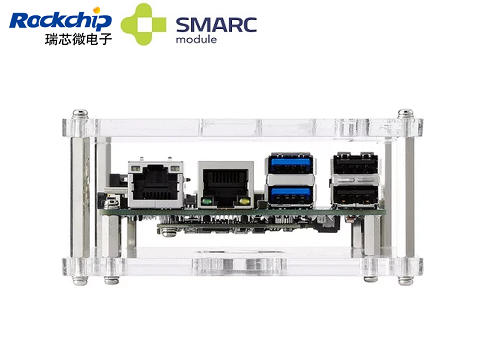 I-Pi SMARC PX30
PRODUCT INFORMATION
I-Pi SMARC PX30 assembly consisting of
I-Pi SMARC carrier.

LEC-PX30 SMARC module with Rockchip PX30 and 2GB soldered memory.

I-Pi Hat with DSI to HDMI bridge.
110/220 VAC to 12VDC adapter (EU type-C)
32GB SDCard
Micro USB Cable 
Rockchip PX30 with Quad-core ARM Cortex-A35, Cryptography Extensions for end-to-end IoT security, 3D Graphics over MIPI DSI 4 to HDMI, Camera MIPI CSI 4 lanes, 2x 10/100Mbps LAN, 4x USB 2.0 + USB 2.0 OTG, 2 UART, CAN 2.0B and or FD, SPI, 12 GPIO.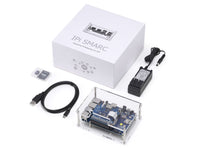 HOW IT WORKS
I-Pi SMARC consists of a simple carrier paired with a SMARC Computer on Module. 
Modules are available from entry level PX30 Rockchip to top of the line Intel Apollo Lake. 
Modules are specifically designed for typical industrial embedded applications that require long life, high MTBF and strict revision control. 
Use popular off the shelve sensors and create prototypes or proof of concepts on short notice and impress your boss.
Connecting I-Pi SMARC PX30 development kit