HOW IT WORKS
The Arm SystemReady SR certified platform provides a cloud-native environment for software defined vehicles and autonomous driving development.
It supports the open source edk2 as bootloader with UEFI, so customers can just download a stock aarch64 (arm64) ISO such as Yocto and install it through booting a live ISO directly on the target. The same convenience we have become used to by using x86 / amd64 target systems.
It's powered by Ampere Altra SoC that delivers the scalable power and performance necessary to drive a variety of use cases in the autonomous driving development community from automakes to software providers and cloud providers.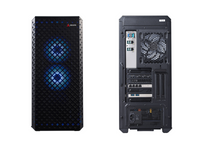 AVA Developer Platform
PRODUCT INFORMATION
Arm SystemReady SR-compliant SOAFEE's reference development platform based on Ampere Altra SoC

System configuration:
COM-HPC Ampere Altra server type module with Ampere Altra 32-core SoC

COM-HPC Server Base carrier board

32 GB 3200MHz DDR4 ECC Reg

128 GB NVMe M.2 storage

 1x GbE + 4x 10GbE LAN ports (optional)

 64x PCIe Gen4 lanes (3 x16, 2 x4 and 2 M.2 slots)

 Liquid cooling assembly (optional)

750 Watt power supply

Tower enclosure

Specifications:
Ampere Altra SoC (Arm Neoverse N1 based architecture), 32 Arm v8.2 64-bit cores up to 1.7GHz, Arm SystemReady SR, 32GB DDR4 memory, 128GB NVMe storage, 64x PCIe Gen4 lanes (3 x16 available), 4x 10GbE (optional) and 1x GbE LAN, 4x USB 3.0/2.0 and 2x USB 3.0 [rear I/O], 2x USB 3.0 [front panel], open source EDKII, Yocto Linux OS support
AVA Developer Platform Intro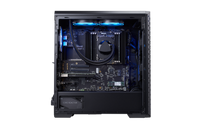 Arm SystemReady SR
Arm SystemReady SR-compliant platform provides a solution for servers that Just Works, allowing customers to deploy Arm servers with confidence. SystemReady SR ensures that Arm-based servers work out of the box, offering seamless interoperability with standard operating systems, hypervisors, and software